Vignesh Polytechnic College a premier Institution of high repute was started in the year 1995, to impart quality Technical Education to the students of Tiruvannamalai District and around. Started with three disciplines of Engineering namely, Mechanical Engineering, Electrical and Electronics Engineering, Electronics and Communication Engineering, the Institution has grown and at present, diploma courses in six disciplines of Engineering are being offered.
Thiru R.Kuppusamy @Mani is the Chairman of the Board of Directors. A visionary of highest order, Thiru.R.Kuppusamy, with his sustained hard work devotion and a passion for development of Education has played a vital role for the improvement of the Polytechnic College. The total intake in the first year is 360.
Trust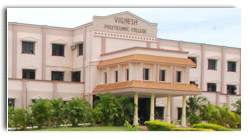 Tiruvannamalai is rich in heritage and culture, still the District is industrially and economically a backward District. The main occupation of the people is agriculture. For the upliftment of the District, Education is one of the key factors. With  this  sole  motive  in mind, Thiru.R.Kuppusamy has formed Sree Selvavinayagar Trust, a Charitable Trust for the cause of Education. Thiru.R.Kuppusamy is the Chairman of the Trust and Board of Directors.
Vignesh Polytechnic College was the first Institution to be given birth by Sree Selvavinayagar Trust in the year 1995. Within two years of inception the College started owning it's own serene campus with the state of the art Buildings, Laboratories and Workshops. All the Departments are fully equipped with highly qualified, motivated and dedicated faculty and infrastructurally fully equipped. Vignesh Polytechnic College is recognized as a premier highly discipline oriented Polytechnic College in Tiruvannamalai District with good academic records and high percentile results.
The Institution was ISO 9001:2008 certified by DNV upto April 2015. Thiru.R.Kuppusamy, a self made man of high caliber and a samaritan by nature started extending Sree Selvavinayagar Trust wings in other fields of Education. Thus Vignesh Teacher  Training Institute, followed by Vignesh College of Education  and   subsequently  Vignesh  Nursing  College  were  established   by  Sree  Selvavinayagar  Trust  carrying  the  Vignesh  family  to  a  larger forum of Vignesh Group of Institutions. The latest premier top notch addition to Vignesh Group by the Trust is Vignesh International School, a class apart Institution on par with International standard. Sree Selvavinayagar Trust is proud in holding high the flags of Vignesh Group of Educational Institutions.
Our Vision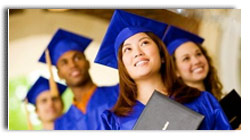 We, at Vignesh Polytechnic College impart Futuristic Technical Education as per curriculum with due importance to Practical oriented training based on the needs of the industries. We with a team of dedicated staff instill high standards of discipline in our students thus making them technologically superior and ethically strong. By virtue of this they will strive every nerve to improve the quality of life with ethics and contribute for the development of the society.
Our Mission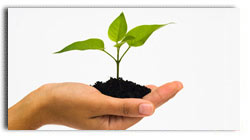 Our mission is to provide quality Technical Education in a highly disciplined atmosphere with ethical and moral values to the students from all over Tamilnadu and especially to those from local and rural areas. We, with a dedicated team of staff provide to the students individual  attention, high quality education, enough practical training and take care of their character building to ensure improvement in the living standards of their families and contibute for the development of Industries and society.